ABOUT US
The Uzel Family, as a third generation of a nomadic family engaged in agriculture and animal husbandry, has settled in Yozgat many years ago and has carried out modern production since 2017, with all the knowledge gained from its ancestors.
The facility in Boğazlıyan Province having 1100 m² closed production area of total 10000 m² has a processing capacity of 120 tons of pulses per day. Green lentils and chickpeas are the 2 main categories processed in the facility. The crops grown only in Yozgat region are processed by aiming adding value to the region the facility is placed.
UzelBakliyat provides quality service with the modern production techniques, equipment with the latest technology and the qualified staff and keeps customer satisfaction on the front by strengthening it with the frame of trust and sincerity.
For this purpose, the biggest aim of UzelBakliyat, is to support the domestic production of pulses which is one of the main agriculture products grown in Turkey by starting with in Yozgat which is the land of pulses, and to be an organization that our farmers who give labor for agriculture can sell their products from the value they earn, to contribute to the country's economy by increasing its share in export in the world market.
OUR SERVICES
Our services include factories, wholesalers, catering, restaurants and grocery chains, public institutions and merchants, housewives and master cooks to provide pulses product procurement and procurement process management. We also import, export and sales pulses online.
PRODUCTS
Green Lentils and Chickpeas can be found here.
Turkey's most beloved native legumes
Management and Sales Team
Our management and sales team is responsible for building the necessary infrastructure to deliver our products to you in the fastest and most trouble-free way.
Production and Control Team
As production team, we are proud to prepare and present more healthy and high quality products.
- Production Manager -
Our production manager; follows your production processes. Our team is responsible for carrying out activities for the efficient execution, improvement and optimization of production activities.
- Purchasing Manager -
Our Purchasing Manager; is the team that makes the appropriate source and right price research for supplying the goods or services needed by the company.
- Quality Control Supervisor -
Quality Control is a team friend responsible for carrying out entry, intermediate and final controls, keeping necessary records and providing workflow layout in accordance with the quality plans of production activities.
Pulses for Health
Pulses consumption has many benefits for human health. For this reason, we should not miss the legumes products from our tables.
Green Lentils
Asian-origin lentils is grown in Southeastern Anatolia, Central Anatolia and Aegean Region in our country. Convenient conditions for cultivating it are hot and dry weather conditions in summer season, moderate temperatures in winter season, and marl type of soil. It is a cold-resistant plant. Good for anemia since it includes iron and folic acid. In addition, as involving potassium mineral, it decreases the high blood pressure. Helps to fight with cardiovascular diseases. As its glycemic index is low, diabetic people can consume lentils safely.

DEMAND
Chickpeas
Chickpea spreads to the world from Southeastern Anatolia. It is grown mostly in Southeastern Anatolia and Mediterranean Region in Turkey. Although the marl type is the best productive soil for cultivating, it can be grown even in inefficient soils. Chickpea is not resistant to extreme cold and also dry weather conditions. Prevents chronic inflammation diseases since it includes choline. Furthermore, regulates the blood pressure and blood sugar rates. Helps to prevent and heal cardiovascular diseases. Promotes losing weight by regulating digestive system functioning.

DEMAND
NEWS
Short news about our company.
REFERENCES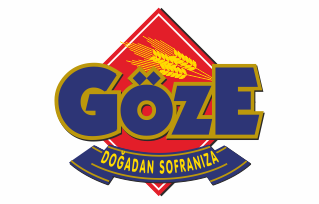 Contact Information
Company Name: Uzel Bakliyat Gıda Sanayi A.Ş.
Center Address

Yenipazar Kasabası, Karşıyaka Mahallesi, Elçibey Cad. No: 15 Boğazlıyan / Yozgat - Turkey

Contact Office

Hoşdere Caddesi No: 164 / 8 Çankaya / Ankara

Contact UTC+3 (08:00 - 18:00)

0312 442 55 38 - Faks: 0312 442 55 39
(You can conatact us at 08 AM – 06 PM UTC+3 at our phone numbers.)
WhatsApp for Phone +90 533 130 8108

E-Posta
WhatsApp